A horrifying incident about the abuse of a 33-year-old woman came out; the victim is still terrified and is facing mental health issues.
She has been in a relationship with her ex-partner since 2015, and the abuse started happening on the 6th of July 2017. It has continued since then.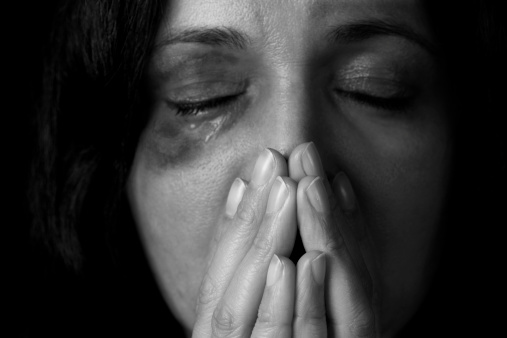 In the CCTV footage, the abuser, Forest, was seen grabbing her by the throat, almost choking her to death. Other footage revealed the victim's injured state, where she was bleeding badly due to her injuries.
The victim stated that Forest is a very short-tempered man who takes out his frustration by physical and verbal abuse. His upbringing was very bad, and his mother knows about his behavior.
She also said that had she known about him earlier, she would have never gone close to him. He has been abusive all his life, she added.
It was in 2020 that the victim gathered courage and filed a complaint. She said that she still gets anxiety attacks and faces mental health issues due to the abuse and violence she has suffered in her relationship.
I just want to set an example for other women who are going through the same. I want them to have the courage and fight for themselves. Abuse makes you emotionally and mentally weak. This is why many women are unable to fight for themselves. But, I hope my case sets an example for them, and they gather the courage, she added.
She said that she is happy and relieved that Forest, the abuser is in jail. She feels relieved that she can live freely without the fear of him. But the abuse she has faced still haunts her.
I feel that he should be in jail for a longer time. Considering what he has done to me and my mental health, he deserves it. Men like him need to be given severe punishment so that it sets an example to society that one can't get away so easily if he is abusive.
The abuser has been sent to prison for 27 months, with a one-year supervision order and a 10-year non-harassment order.
She says that she is worried now because of his family, as they have been harassing her via texts. Although she has filed a complaint for the same, she hopes that it would be taken care of soon too.
The victim also expressed her desire to help other women who have faced domestic abuse and violence. She says that she wishes to do more for them and help society.