FITFCK, a dating brand for gym-enthusiasts, proudly welcomed a panel of investors – all aged under 40 – to their recent angel syndicate. The fitness dating brand connects like minded gym lovers through IRL fitness dating events and is well on its way to storming into the digital space – starting with their soon to be released IOS and android compatible dating app and brand new YouTube channel.
Jamie Wykes-Hobday, founder of company – which was recently featured by the BBC – has been backed by an impressive support network in his mission to build an omni-channel community for dating, relationships, casual meets and friendships. In the past 12 months the company welcomed OnlyFans founder Tim Stokely, who invested at a valuation in excess of £3m. This impressive addition to the brands investor network was followed by successful gaming YouTubers Sam Harry ("Chaotic") and Martin Wood ("SXVXN") who will support the brand as they enter the content- creator space. The brand now has 20+ investors within the network, all aged under 40.
The high-calibre, young investors putting their money and belief behind the fast-growing brand bring a wealth of experience. With the majority of investors boasting a huge social media presence – of over three million unique users – it's clear the brand will benefit from more than just the incoming capital. But where has this new wave of millennial investors come from?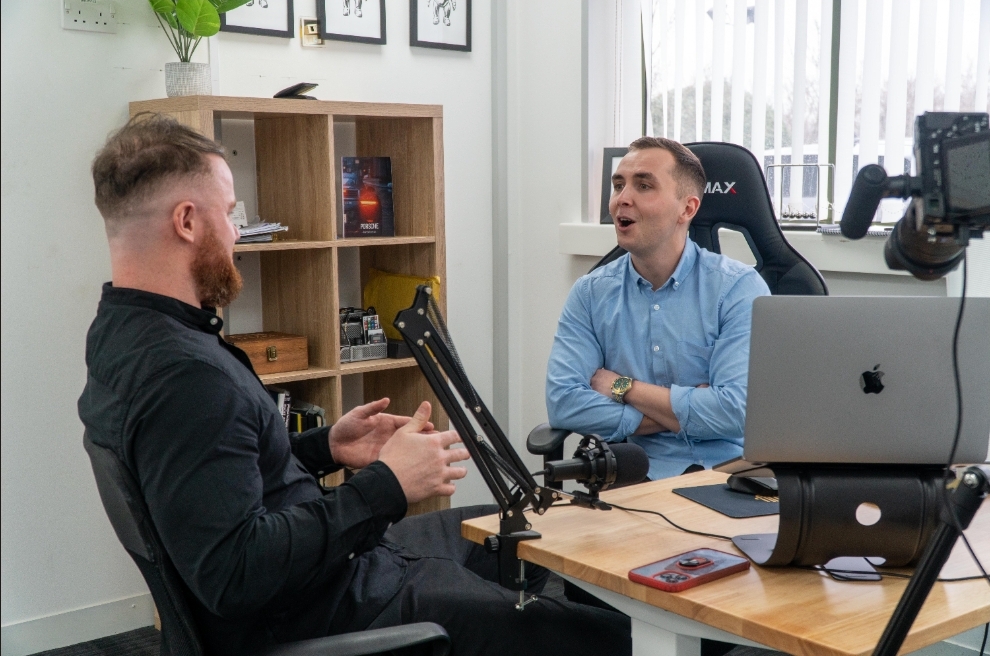 FITFCK investor and multiple-business owner, James Vogle, commented: "Business is changing. There is a brand new breed of young hybrid entrepreneurs looking for opportunities to be a part of exciting companies. FITFCK's combination of technology, community and their clear passion for fitness, makes them a very attractive opportunity."
"Not only is there a notable sense of community among FITFCK's users, this sense of community is mirrored amongst their angel syndicate. I'm very proud, and grateful, to be a part of it."
Wykes-Hobday, FITFCK founder, added: "I'm over the moon to have James onside. As a multiple- business owner he, like all of our other investors, brings an invaluable amount of experience which is going to massively help the brand take huge steps towards the end goal of becoming the largest omni-channel community for dating, relationships, casual meets and friendships".
"The majority of our investors – like James – are friends of the team or have come through a direct recommendation of the network. This has naturally brought a huge sense of community amongst us all.", Wykes-Hobday jested.
From the start, the founder has prioritised communication with all investors to ensure they're comfortable and confident in his mission. Investors receive regular updates, a monthly newsletter and are offered regular call updates so they're able to be involved as much, or as little, as they want to be. The founder always provides clear and thorough communication of what the investment opportunity will offer in terms of both social and financial returns – a key driver for young investors in the present day.
When millennials – those currently aged between 26 and 41 – came of age following the global financial crisis back in 2007, the group were reportedly reluctant to start investing, experts said. But  the pandemic and associated lockdowns seem to have nurtured a new enthusiasm among younger investors. Research has shown, 'generation Z' or 'millennial' categories are 66% more likely than 'baby boomers' to invest in the next 12 months.
With more and more socially-minded millennials now influencing financial markets, it is clear they will continue to change trends – and will FITFCK be their next investment? If you ask us – you bet it
will. FITFCK's strong purpose and sense of community at all levels is guaranteed to attract socially-minded, passionate investors. And with time – the most important tool in investing – onside, what better way to build wealth than investing in a growing company that is leading the way – by a long way – in the fitness space.
Looking for your next investment and like what you hear about this unstoppable fitness family? You might be in luck. The company is anticipating an A Round investment in Q2. Wykes-Hobday and his growing community are excited to welcome more angels – from all generations – into their upcoming syndicate.
About FITFCK
FITFCK is a fitness dating brand designed to connect like minded gym lovers through IRL fitness dating events and our soon to be released fitness dating app. Born out of heartbreak, after founder Jamie Wykes-Hobday was dumped weeks before competing in a bodybuilding show, FITFCK (Pron: "fit-eff-see-kay") has quickly becoming the place for UK based fitness lovers who are looking to share their lifestyle choices with someone whether it be dating, relationships or casual.
Contact Name: Jamie Wykes-Hobday
Contact: [email protected]
Author: Kerry Porteus