This article provides you with information about the clothing line Kanwal Malik. We have tried to provide as much information as we could so that you can have a clear idea about their collections, delivery, etc.
Table of Contents:
About
Different Collections – Daastan, Bridals, Formals, Luxury Pret
Instagram Account of Kanwal Malik Official
About the Customer Service
Frequently Asked Questions
Conclusion
About Kanwal Malik
Kanwal Malik is a designer wear brand in Pakistan that started in 2018. Although it's not been long since the clothing line started, it has gained popularity. The sole reason for the same is because of the rich collection that can surely give you the impulse to buy more and more from them.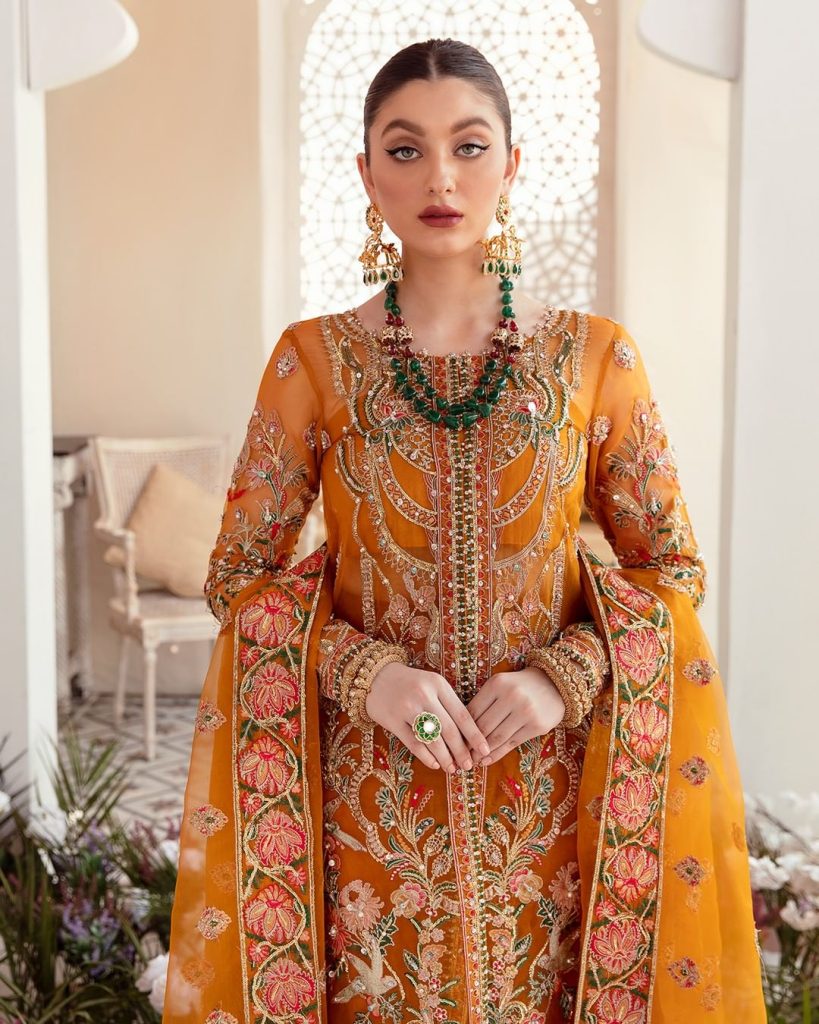 Every piece of clothing is made by skilled artists who make sure to take care of even the finest details. The intricate details, the fine fabrics, the alluring colors, and the lavish designs make each and every piece stand out. It feels like each piece is a display of the months of hard work which the artists do in order to create a masterpiece.
One cannot feel less than a princess while wearing these. Kanwal Malik official takes charge of their products, and the customers are extremely satisfied with their purchase. This is because they provide quality garments tailored to perfection.
The customer satisfaction they offer acts as a cherry on the cake, along with the lavish and vast designs.
Let's have a look at the collections of Kanwal Malik:
Daastan: The word 'Daastan' is an Urdu word meaning story. This collection is named so because each piece has its own story to tell. Every outfit has a story as to where its fabrics were sourced from, the craftsmen who do the zari or embroidery work, and the tailors who make sure that each and every thread they use is smooth.
Some of the collections you will find in Kanwal Malik Daastan are –
Hayat €1,635.25

Kaawish €560.66

Zardozi €1,168.04

Fariza €1,378.28

Mayal €1,331.56

Mehroz €1,331.56

Noori €537.30

Muzhda €1,752.06
Bridals: The Bridal Collection of the Kanwal Malik can simply be described as royal in one word. It is every bride's dream to look the best while on their big day. And they want all eyes on them.
This is what the Kanwal Malik collection promises you. The royal feeling will hit you as you get ready with the bridal outfit. There is no way one will not notice you.
Let's have a look at the Bridal Collection of Kanwal Malik:
AARZOO: The word 'Aarzoo' means desire or wish. The collections truly are a desire for every girl.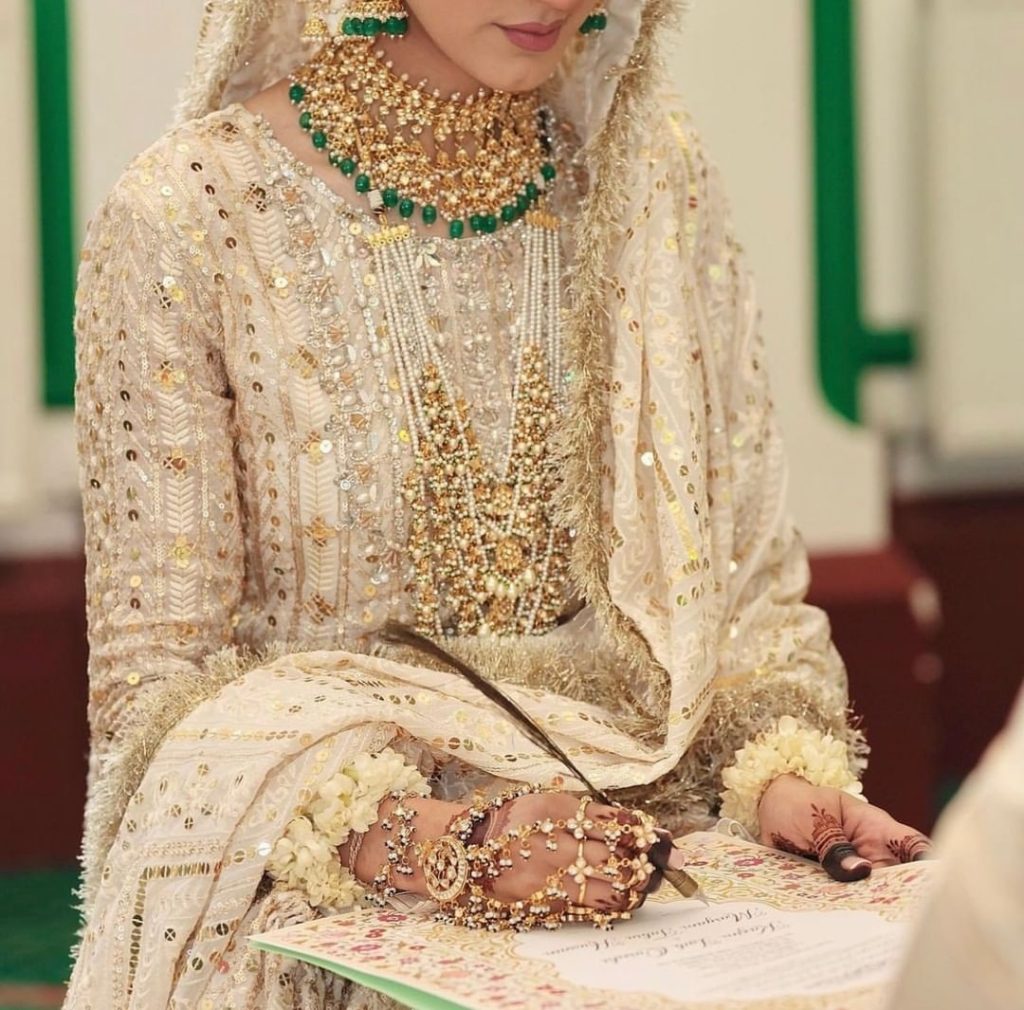 Some of the collections under Aarzoo are –
Sartaaj €3,854.52

Jiya €2,312.71

Suhana €1,798.78

Helen €3,083.62

Jhoomar €2,312.71

Anarkali €1,002.18

Jenan €1,927.26

Mehr e Ishq €1,798.78

Arushi €2,543.98
RAVENNA: An Indian-origin word meaning spreading joy and sunshine. Truly the collection itself will make you so joyful that you are bound to share the shame.
The collections of Kanwal Malik under Ravenna are:
Hera €3,854.52

Helen €3,083.62
Romantic Revolution Bridals: This collection is for brides who want to stand out, and who believe that they are unique.
The collections under Romantic Revolution Bridals are:
ROYAL SCEPTRE €3,083.62

BEAMING GOLD €3,083.62

ALORA €770.90
Vasl-e-Meeras: The word 'Vasl' means union and the word 'Meeras' means hereditary. The collection has just one piece now which is the PARIZA €2,569.68.
However, the piece is drop-dead gorgeous.
Kanwal Malik: Formals
This category of Kanwal Malik contains some classy collections which are at the same time elegant too.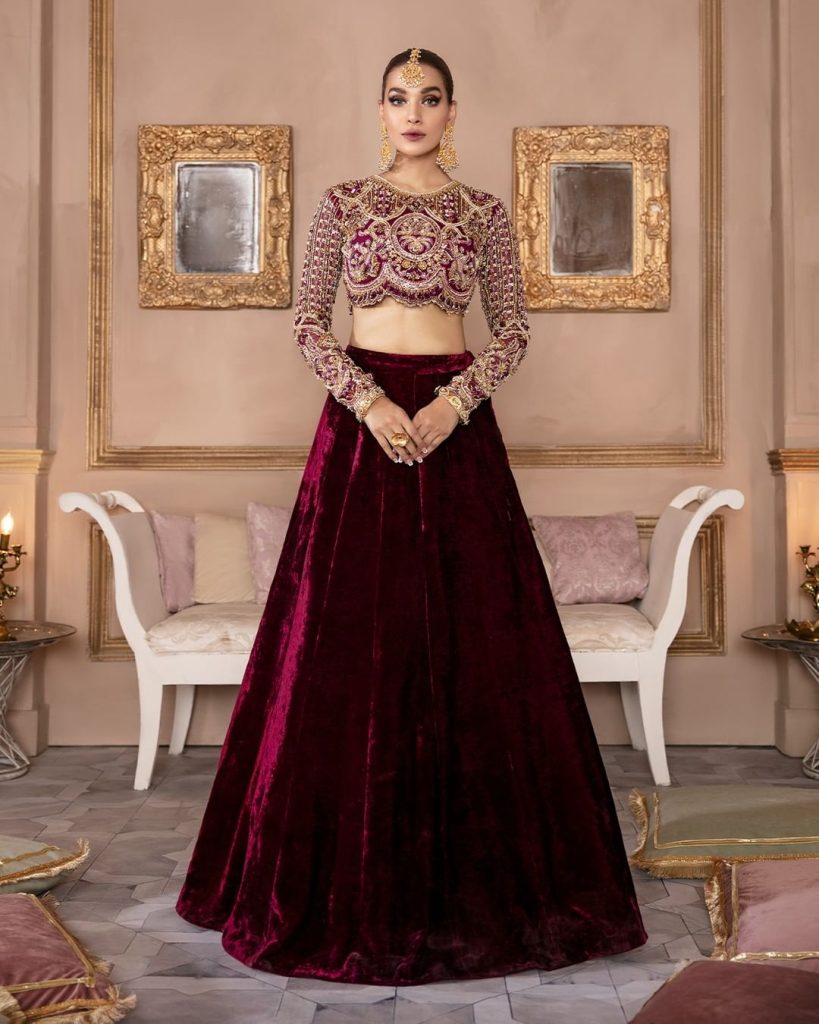 Here are the collections under this:
Diana €796.60

Pomona €565.33

Dahlia €668.12

Aphrodite €745.21

Ashna €493.38

Gulkari €847.99

Parisa €544.77

MOONGLOW €483.10

Mahjabeen €779.90

Daaria €770.90

Parishay €770.90
You can also check the Luxury Pret and the Luxury Formals collection on kanwalmalik.com.
Instagram Account of Kanwal Malik
Kanwal Malik clothing has an official Instagram account for them which has the username @kanwalmalik.official.
 It has 3 lakh 86,000 followers on its profile and a total of 3,678 posts which you can check.
Its Bio Says –
Kanwal Malik
For Studio Appointments: ‭+92302 3930000‬
To order online: +92310 4526925
You will find a lot of pictures and videos on their account. If you are confused about the quality, you can check the videos they have posted on their Instagram where they show models wearing their collections.
Customer Service of Kanwal Malik Official
They have amazing customer service and they cater to all the needs of the customers as and when required. Satisfied customers are their priority.
Some Frequently Asked Questions:
What is the process of ordering something from Kanwal Malik Official?
After you visit the site www.kanwalmalik.com, you can scroll through the site and choose the items you like. Post this; you can place your order after adding your shipping address, payment information, contact details, etc.
What is the time taken to receive the order?
For the Luxury Pret Collection, the order will be shipped within 6 to 8 weeks.
In the case of Luxury Formats, it will take 6 to 8 weeks for the order to be shipped.
For the Formals collection, the time taken to ship the order will be 8 to 10 weeks.
And, if you shop from the Bridal collection, the time taken will be 2 to 3 months.
So now that you know the shipping time, you can estimate when you will receive your order from the day you have placed it. Accordingly, depending on the dates of the events you have to attend, you can place your order.
Are there any Shipment Charges?
Yes, there are shipment charges involved, which will be added when you checkout. For Pakistan, the delivery is free.
Will I be notified after my order is successfully placed on Kanwal Malik Official?
Yes, you will receive an email and a text message on your Email ID and contact information provided. In your email, you will find all the details about your order.
You will also receive updates about your order via email.
Is there any Cancellation policy?
There is no cancellation policy for bridal, formal, or customized wear. To cancel the order, get in touch with Customer Care.
You can cancel your order within 24 hours. There is a cancellation charge of 6% of the original amount of the dress.
Is there any exchange policy?
Yes, but only if there is any fault in the dress. Or in the case where there is an incorrect delivery.
Conclusion
So this was all about the article. Now go and check the collection and order something as per your choice.
Also, you can have a look at articles like the net worth of Samuel Leeds and the bio of  James Corden.