FITFCK, the leading omni-channel fitness dating brand for gym-enthusiasts, has teased the launch of their £5M A-Round fundraise this week. The Company, which oversubscribed its 2022 seed round is already backed by an impressive support network, including OnlyFans Founder, Tim Stokely, who invested at a £3M valuation. Other participants included JLL's Jack Elton and YouTube content creators SXVXN, Chaotic and Nitro Luke DX.
Rebranded in March 2022, the BBC, Yahoo and TMZ featured Company has emerged as the leading brand for gym goers that are looking to make new connections – whether through IRL fitness dating events or online dating experiences. As well as a nationwide events partnership with Fitness First, FITFCK has thousands of users on a 4⁄5 star rated IOS and android compatible dating app. To accompany its strong digital product suite, FITFCK is also developing a series of consumer products to further enhance their brand power, including underwear and energy drinks.
Recently appointed UK Enterprise Advisor and FITFCK Founder, Jamie Wykes-Hobday, commented: "Our A Round fundraise will be absolutely huge for us. Our promise from our Seed Round to our investors was that we would launch our app, bug free, to iOS/Android mobile devices. So to have launched our app, scaled it considerably, partnered with nationwide gyms and content creators as well as being featured on big time press outlets is something that we are incredibly proud of. It fills us with tremendous confidence heading into our A Round. Whilst myself and the team are incredibly proud of our hard work and efforts, it wouldn't have been possible without our incredible community. For that, I would like to thank each and every one of them for their unwavering support."
To expedite its mission of becoming the largest omni-channel community for dating, relationships, casual meets and friendships, FITFCK will stay heavily focused on serving its fast-growing community.
A familiar face to the brands' social media, Callum Roberts, added: "Having started off as a model with FITFCK, I quickly transitioned to an ambassador role, before working on the investment side of things with the company. Working with Jamie and the team has opened my eyes up to a completely different way of raising capital. We are in an age now where you can look at the value that someone can bring to a business in more ways than just cash."
"Content creators and celebrities can now leverage their audience/influence in order to grow a brand's value in a very short space of time. You only need to look at various B2C case studies today on social media to realize that this is a very exponential space to be working in. With FITFCK's brand value and vision, it is a very exciting time for the company and I am looking forward to playing an integral role in this."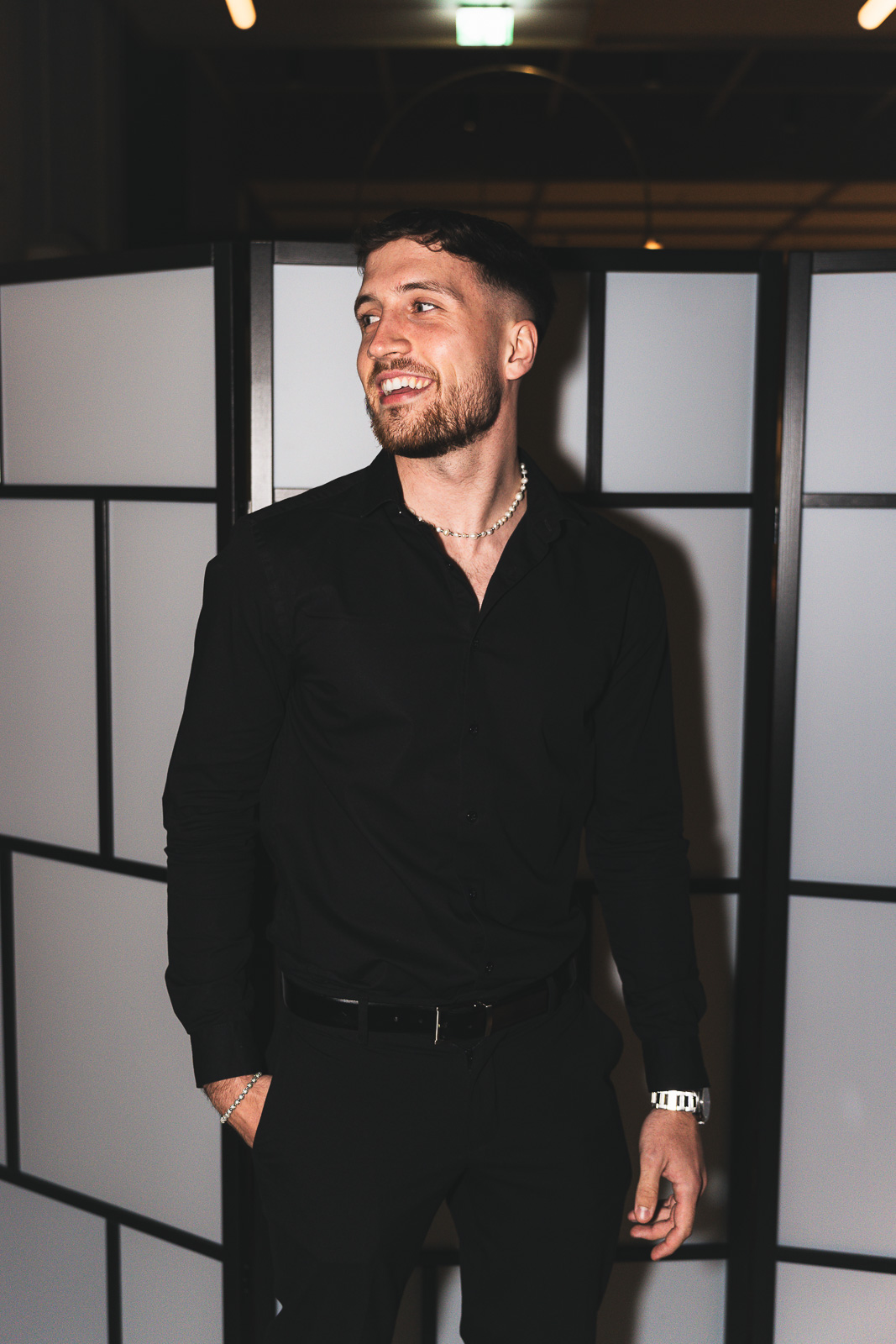 Investment associate, Jesse Baffour adds: "FITFCK is centred around community – not only amongst our influencer network, event attendees, app users and digital following, but it's also mirrored amongst our investor syndicate. Our powerful sense of community is what's going to propel the business even further as we enter new territories. Fresh funding will empower us to mirror our exponential UK growth in the US, as we dip our toes into the fitness dating scene across the pond, in 2024".
If you're looking for your next investment and like what you hear about this unstoppable fitness family, you might be in luck. Contact Founder, Jamie Wykes-Hobday on [email protected], for more information.
About FITFCK
FITFCK is a fitness dating brand designed to connect like minded gym lovers through IRL fitness dating events and our soon to be released fitness dating app. Born out of heartbreak, after founder Jamie Wykes-Hobday was dumped weeks before competing in a bodybuilding show, FITFCK (Pron: "fit-eff-see-kay") has quickly becoming the place for UK based fitness lovers who are looking to share their lifestyle choices with someone whether it be dating, relationships or casual.