Short hair, petite frame, and blue eyes are some of the ways to describe Esmé Creed-Miles. To make it more clear, Esmé is an English actress known for her spectacular performances in television series and movies. 
If you wish to know the details of Creed-Miles' life, we can help. Although her career has just begun, the actress knows how to catch the audience's attention. Read along as we discuss her personal and professional accomplishments. 
How Old is Esmé Creed-Miles?
Creed-Miles was born on 5 February 2000. Her birthplace is Barnet, a suburban borough in North London. According to this information, Esmé Creed-Miles' age is 22.
Esmé is still learning and perfecting her craft. Therefore, there's no shame in saying that Esme will turn out to be one of the most successful actresses in the industry.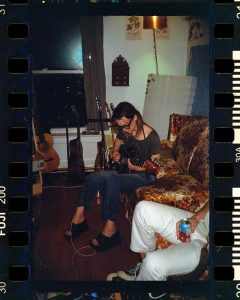 More About Esmé's Family and Early Life
Did you know that Creed-Miles comes from a family of prominent actors? Yes, that's true! 
Well, Esmé Creed-Miles' mother is actress Samantha Morton, a recipient of several honors. It includes a Golden Globe Award, British Academy Television Award, and British Independent Film Award. 
On the other hand, her father is Charlie Creed-Miles, an actor and a well-known musician.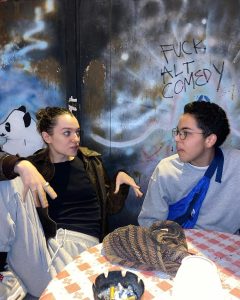 Talking about the love story of Samantha and Charlie, the couple dated briefly before parting ways when the former was fifteen weeks pregnant with Esmé. At present, they are living happily with their respective families. 
Coming back to Esmé Creed-Miles' early life, the actress was brought up by her mother. Moreover, she attended Bedales School, located in Petersfield, Hampshire. 
Esmé has two step-siblings from her mother's second relationship – Edie and Theodore. 
The Start of Esmé's Career
Even at such a young age, Esmé has greatly impacted the audience. She is an up-and-coming icon in fashion and the acting industry. But where did all this begin from? Let's check it out!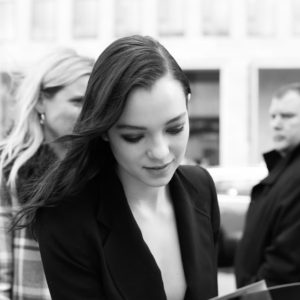 Well, being the children of two ace English actors puts a person under much pressure. But this wasn't the case with Esmé Creed-Miles, who wanted to pursue the same profession as her parents ever since she was a kid. 
At seven, Creed-Miles got an opportunity to act in Mister Lonely; she played the role of young Shirley Temple Black. The movie, which was directed by Harmony Korine, acted as fuel and added more to Esmé's desire to become an actress. 
Esmé Creed-Miles' Movies
Now that you know how the actress landed her first role, it is time to see her other notable work. 
Ten years after Esmé's first movie appearance, she was roped in to play Young Alice in Dark River. Additionally, she appeared in two films – Undercliff and Pond Life in 2018 and played the role of Sister Stevie and Pogo, respectively. 
Besides, she was also seen in two short films, Jamie and Sudden Light, in 2020. Besides playing Jamie's main lead, Esmé was also the writer and director. 
Esmé Creed-Miles in Hanna
Esmé makes sure to add a bit of spark to each of her characters. These characters blend so well with her personality that it is almost impossible to figure out if it is real or reel. 
After contributing to several films, Creed-Miles got her breakthrough role in the action-drama Hanna, where every actor's performance was on top of their game. The show premiered in 2019 on Amazon Prime, and Esmé was seen playing the main lead.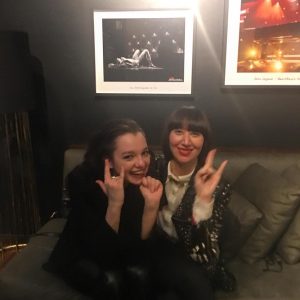 In addition to showcasing the life of a young girl who is raised in a forest, the series has some action-packed scenes. Esmé's performance has been praised by critics as well as the audiences, and they just can't seem to have enough of her. 
Talking about Esmé Creed-Miles' experience, the young actress shared that the character of Hanna helped her change her mentality with respect to gender and sexuality. 
The show has a total of twenty-two episodes and three seasons. 
How Tall is Esmé Creed-Miles?
We have talked about all the talents of Esmé Creed-Miles. However, her beauty is just as praiseworthy as her acting skills. Esmé has acquired some of the most gorgeous features of her parents, including their height. 
The actress is 5 feet 5 inches tall and weighs nearly 50 kg. Even though Esmé did not take part in physical activities in school and would hide inside the locker room, fitness has become an essential part of life after Hanna.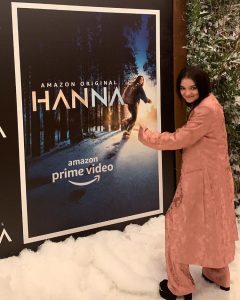 While preparing for her role, Creed-Miles trained extensively in martial arts. In fact, her training would sometimes last more than six hours a day. All of this has helped Esmé become stronger, both physically and mentally. 
How Much Money Has Creed-Miles Acquired from Acting?
Esmé Creed-Miles' net worth has been the talk of the town ever since she starred in Hanna. Although the actress has not confirmed anything related to her net worth, some sources claim that Esmé has made around $1.5 million throughout her career. 
Does Esmé Use Social Media?
Yes, the actress uses social media, especially Instagram. 
Esmé Creed-Miles' Instagram account is an open book where she gives a sneak-peak into everything that happens in her life. This includes award functions, get-togethers, and more. 
Apart from that, Esmé also shares milestones of her musical journey. Recently, she took to Instagram and talked about her dream coming true when she sang alongside Jenny Lee Lindberg. 
 Esmé Creed-Miles' Next Project
Up until now, we discussed some important milestones of Esmé's career. But what is the actress up to nowadays? Let's take a look. 
Well, Creed-Miles will be next seen portraying the role of Lucia Joyce in a movie titled Lucia. Even though the release date is still unannounced, we are sure Esmé will do justice to the character. 
In other news, Joyce was a professional dancer who was diagnosed with schizophrenia in the mid-1930s. 
Love Life and Other Unknown Facts
Esmé Creed-Miles is a very private person when it comes to her personal life. The actress has always remained tightlipped about her relationships, just like Shauna Redford. Therefore, there isn't much information about the men she has dated. 
Ending Note
Creed-Miles is a multi-hyphenated personality. She is an actress who can also sing. In addition to that, Esmé has written and directed a short film. Her creativity stuns her fans, who adore her and are always keen to see her in new projects.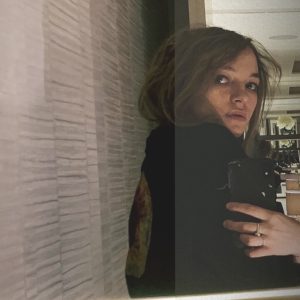 Esmé is in her early twenties and has already made a huge impact on the youth. However, we are sure she has a long way to go in the industry!