The Westminister Hall in London is silent now as the coffin of Queen Elizabeth II, the longest-reigning monarch, lies there. The Hall which once echoed is quiet now, and only the muffled crying and grief can be heard.
One of the oldest buildings of the UK's parliamentary state which was a witness to several historical events is now filled with mourners. People present there to mourn the Queen's death include elderly people and kids, and some are even in wheelchairs. They have been standing in the queue for five to eight hours, and the queue is almost 5 km long.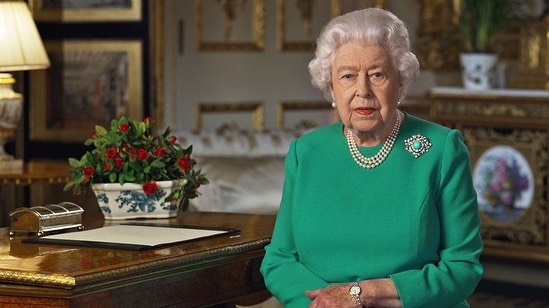 Lord Karan Bilimora, the British Indian peer and the founder of Cobra Beer, stated that the world loved the Majesty. The world loved the Queen, and there is a price that we need to pay for love. The price is grief, and we will grieve for the Queen we loved.
Queen Elizabeth II was not just the most popular Queen, but she was the most respected and loved one. She was the Queen of all Queens, the monarch of all monarchs. 
A teenager named Kabir of Indian origin said that she was the Queen, our Queen, and this moment cannot be missed. We want to grieve, he said; he had been standing in the queue for several hours.
One of the Gujarati-origin elderly couples said that they could not stand in the queue as they were weak and old. So they are here to mourn and pay their respects to the Queen.
The members of the Indian diaspora have been organizing events and paying their tributes to the Queen. On Sunday, September 11, there was a gathering in the Anoopam Mission Swaminarayan Temple, and around 600 people gathered there.
The event was organized with respect to the Queen, and it started with the British National Anthem. Then a silent prayer was offered for a minute, after which bhajans, kirtans, dhuns, and prayers began.
There have been prayers offered in Gurudwaras since the Queen's death. One of the members of the Gurudwara said that they had to arrange for a large truck in order to carry away the flowers and bouquets which were offered in remembrance of Queen Elizabeth II.
The Queen's coffin laid in Westminister Hall is engraved with diamonds, sapphires, emeralds, pearls, and rubies. On Monday, September 19, the state funeral of the Queen will be held.