On Tuesday night, Queen Elizabeth II made her final return visit to Buckingham Palace, where her family received her coffin in a tiny private ceremony before returning it to the country for her ceremonial laying in state.
Thousands of admirers and well-wishers gathered at Buckingham palace to bid their Queen a final goodbye. The crowd cheered as the state hearse entered the gate of the palace. The state hearse was benign used for the first time.
The hearse was designed keeping in mind that the crowd should get a clear view of the coffin. Queen has been consulted for the design of the hearse. 
The coffin was received by the members of the Royal family before the ceremony in Westminster Hall.
The Queen had hosted dignitaries, prominent people, and foreign monarchs in the Bow Room during her reign. The coffin was to lie there overnight.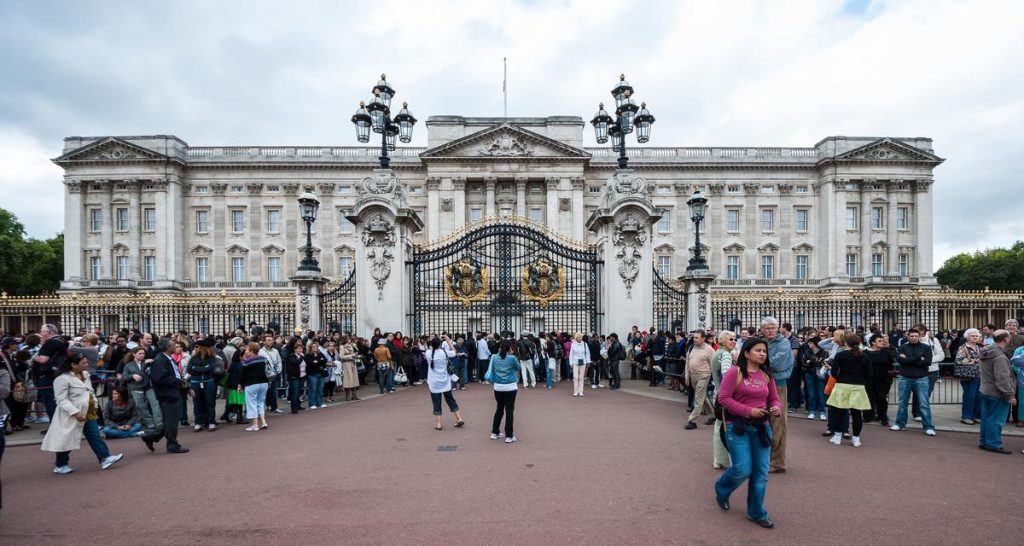 The Royal family is having a hard time as their grief is being on public display. On Wednesday, the coffin will be taken to Westminster Hall for a four-day lying in the state for the ceremonial procession.
Princess Anne stated in her statement that she felt fortunate as she got to spend the last 24hrs of her mother's life with her. It's been an honor for her to be by her side on her final journey.
She was overwhelmed with the love and respect shown by the crowd in this moment of loss. Princess realizes how much she means to the people of her country.
Princess also thanked her brother Charles for being understanding and supportive. Also, accepting the added responsibilities of the monarch.
The Duke of York, the Earl and Countess of Wessex, and the King and Queen consort assembled within the palace. The Duke and Duchess of Sussex, as well as the newest Prince and Princess of Wales, were also there, as were the Queen's grandchildren and their spouses. The Earl of Snowdon, Lady Sarah Chatto, and Princess Margaret's children also joined them.
Large lines are expected in London for the Queen's laying in state at Westminster Hall, where her coffin will be transported in a quiet procession atop a gun carriage of the King's Troop Royal Horse Artillery.
Senior royals, including the King, the Duke of York, Princess Royal, the Earl of Wessex, the Prince of Wales, the Duke of Sussex, Peter Phillips, Vice Admiral Sir Tim Laurence, the Duke of Gloucester, and the Earl of Snowdon, will walk behind the coffin as Big Ben chimes and minute guns are fired from Hyde Park.
For more such news articles, feel free to check out the UK Correspondent.