Fiona Button could turn a million heads around. But what adds more to her beauty is her believable acting skills. Button is a talented actress who knows just how to charm the audience. She has been giving wonderful performances for more than a decade, and it is always a delight to see her on the screen. 
If you want to know more about her life story, we are here for it! This blog will walk you through the different milestones of her life, so keep reading!
How Old is Fiona Button?
The ever-so-gorgeous Fiona is a well-learned English actress. She has done exceptionally well in her career, which spans more than a decade. Overall, Button is a very private person; due to this reason, there is very vague information regarding her birthdate. 
Well, most of the sources confirm that the actress was born on 28 November 1986. So, according to this information, Fiona Button's age as of today is 35 years.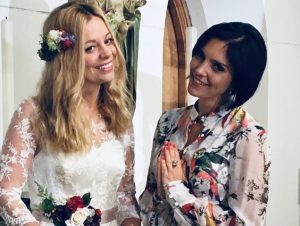 If we take a look at her social media posts, we can see that Button does not share much about her personal life. Therefore, it is a bit difficult to confirm whether the information is correct or not. 
Fiona Button Parents and Early Life
Did you know that Fiona started acting when she was just 10 years old? Yes, she took part in a stage play at the Watermill Theatre. 
Well, she dreamt of becoming an actress ever since she was a kid and was intrigued by theatre and stage. Moreover, her parents were very supportive and pushed her to follow her heart.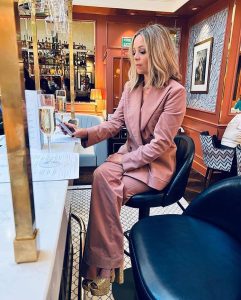 Talking about Button's early life, she was born in Lausanne, Switzerland, a beautiful city located on Lake Geneva. Her family shifted to Newbury, Berkshire, when she was growing up. While there's no information regarding her parents, Button once revealed that they are divorced. 
After moving to Newbury, Fiona Button went to Park House School and St. Bartholomew's School. She later joined the University of Birmingham, where she studied drama. In 2007, Fiona graduated from Webber Douglas Academy of Dramatic Art.
Career Beginning
Right after graduation, Fiona started her journey as a television actress; she played small roles in Midsomer Murders and The Bill. The following year, she was cast in The Palace, in which she portrays the personal assistant of Richard IV's secretary. 
Between 2010 to 2012, Fiona Button appeared in Lip Service. Her character, Tess Roberts, is an insecure lesbian actress who is struggling to make ends meet. Unfortunately, she is also quite unlucky in love. 
The series helped her gain a lot of fame, and Fiona's acting was also lauded by the audience. 
Fiona's Popular Television and Movie Appearances
During the early 2000s, Fiona established herself in the industry. However, her major breakthrough came with The Split. It is a legal drama that aired on BBC America, BBC One, and Sundance TV. 
Button's character, Rose Defoe, was the younger sister of the main lead. Her acting was spot-on and much loved by the fans.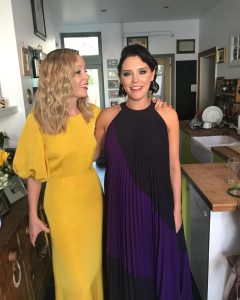 In addition, Fiona Button's love for the stage kept her intact with the theatre. In 2007, she made her debut with the West End. Moreover, she also worked for the Donmar Warehouse, Gate Theatre, and Royal Court Theatre. 
Fiona was roped in to play Wendy in Wendy and Peter Pan in 2013. The show was a big hit amongst the audience and was also revived almost two years later. Another one of her hit shows was held at the Globe Theatre, where she played the role of Annabella.
The Times praised Fiona, stating that she is an exceptional performer. 
Is Fiona Button in Grantchester?
Yes, Fiona was in Grantchester, a mystery-drama series that premiered in 2014. The story is set up in the 1950s and revolves around three men – Sidney Chambers, Will Davenport, and Geordie Keating who form an alliance to solve crimes. 
The roles are played by James Norton, Tom Brittney, and Robson Green, respectively. 
Talking about Button's role in the series, she portrayed the role of Jennifer Chambers. Chambers is the younger sister of Sidney (James Norton), who also happens to be the classmate of Sidney's love interest. 
Fiona Button Husband: Is The Actress Married? 
Fiona is a spectacle to watch whenever she is on the screen. The actress started her career at a very young age and has been giving back-to-back hits. Just like her professional life, Fiona's love life is also successful. The actress is married to Henry Fleet, an English screenwriter.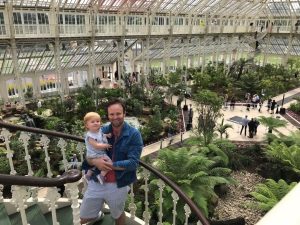 Button and Fleet tied the knot in 2014. Since the couple has always preferred to remain lowkey about their relationship, we do not know when and how they met. However, we are sure that they are each other's soulmates and love the love they share for each other. 
Moreover, the couple has a daughter named Fordy Fleet, who was born in 2017. Button, Fleet, and their daughter live in London. 
Fiona Button Height and Vital Stats
One of the most alluring actresses in the industry, Fiona Button, never fails to impress us with her stunning personality. The actress is full of many talents and has the body of a goddess. If we talk about her height, Fiona has not disclosed the exact digits. 
However, looking at her pictures, we can assume that she is fairly tall. Even though Fiona has a slim build, she has not revealed her weight and other vital measurements. 
What Does Fiona Eat to Stay Fit?
As discussed before, Fiona has a slim build. However, she has a beautiful physique that she has maintained even today. We tried to find out what she eats to stay fit; however, the actress has not shared much about her diet.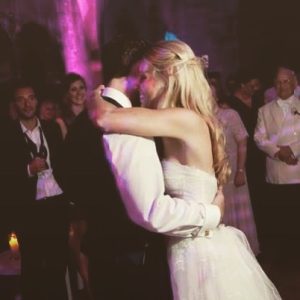 All we really know is that Fiona Button prefers to consume everything in moderation and is always mindful of the calories she intakes. 
Is Fiona on Instagram? Her Social Media Presence 
Yes, Fiona is on Instagram; her username is fibutts. Other than that, she also has an account on Twitter by the same name. 
On Instagram, the actress shares pictures of her red-carpet appearances, shoots, and random videos of her family. On the other hand, she shares information from her professional life on her Twitter account. 
Final Words
Fiona Button became famous for her role in The Split and Grantchester. Her journey in the industry reminds us of Ellora Torchia, who is a popular British actress. Apart from acting, she is passionate about books, and her favorite author is Abi Morgan.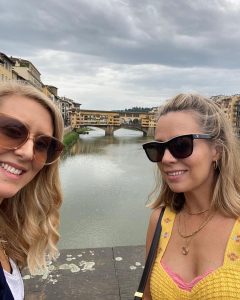 Here's hoping that Button keeps entertaining us with the kind of characters she portrays.